Pietra Di Sassonia Limestone Blocks
Min Order : 50 Cubic Meter
| Grade | Size | Surface | FOB Price |
| --- | --- | --- | --- |
| A | 0*0*0 | | $120/Tons |
view more
Material:
Stone Name:
Grey - Limestone
Origin:

Pakistan
Contact supplier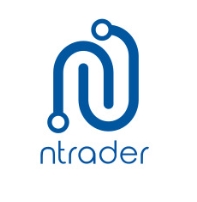 Pakistan

N-Trader
Eatablished :Apr 29,2006
Main Product:
Pietra Di Sassonia, Grey Basalt ; Grey Limestone, Beige Marble ; Boticina Cream, Onyx ; Red - Green - Multi, White Marble, Absolute Black ; Granite
More
Less
View Company profile
Product Detail
Company Profile
ABRASION RESISTANCE
This material has medium abrasion resistance. It rates as a 3.5­6.5 on the Mohs scale. It is more resistant to scratching than materials with a low abrasion resistance rating (i.e. certain marbles and limestones, onyx, schist and slate). It is not as resistant to scratching as materials with a high abrasion resistance rating (i.e. granite, quartzite and porcelain tile).
ABSORPTION
This material has a medium to high absorption rate. Always seal this material prior to use. Properly seal the material prior to grouting by applying several coats of sealant or until water beads up on the surface. Use Fila PRW200 to avoid staining from grout residues and specify a grout color that is similar to the color of the stone to avoid color bleeding into the material. Use low moisture setting materials. To reduce the appearance of stains, always wipe up spills immediately. Oil and highly­pigmented liquids can penetrate and stain the stone and may need poultice to remove the stain.
ACID SENSITIVITY
This material is highly sensitive to acids. Acid etching will be highly visible on this material when exposed to acidic foods such as lemons or tomatoes. Do not use this material on kitchen countertop applications where acid etching is a concern. If acid etching is a concern, select a minimally sensitive material.
FREEZE­THAW
Due to this material's Abrasion Resistance rating, color fastness and tensile strength, this material is suitable for all exterior applications where freeze­thaw cycles are a concern. Use MIA standards for thickness in exteriors and consult an engineer regarding fastening systems and thickness/tensile strength required for your project. This material will patina.