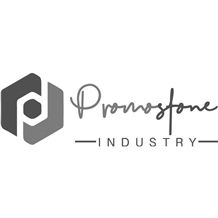 PROMOSTONE INDUSTRY S.A.R.L

Morocco
Company Description
Promostone Industry is a Moroccan company located in Rabat, Morocco that specializes in stone extraction, stone transformation, and project building. Moreover, the company owns different marble quarries: Grey Lido, Grey Lido Jean, Mediterranean Cream, Yellow California, and Travertine.
Promostone Industry is a pioneer in this market and is considered as one of the top leader in this business in Morocco. The company has a unique experience in the Moroccan market, a great reputation on the international level and the most expert workforce that works hard to ensure the extraction of the finest blocks from its own quarries which are both distributed locally and exported globally.
Promostone Industry is very keen to ensure clients and partners satisfaction. For this, we work with a wide range of profiles from local contractors to architects, to accompany them through their project with the required slabs and specific cut to size dimensions, in both imported and exported materials. We also deploy quality inspectors to check the material for colour variation, uniform pattern, and technical specifications. And make sure to continuously update our clients for new products.